Thanks for visiting. I'm glad you're here to find out more about the work I do, some career highlights, and my background and personal interests. I bring ten years of experience in marketing, communications, and event planning to companies looking for a different point of view and a new energy in their strategic approaches. I work with both established and startup companies, specializing in online and print marketing collateral, fresh writing, Web content, effective communications, creative detail and reliable execution. I was born in America, raised in Canada, and now live and work in San Francisco.

Developing brand stories and positions, and creating aligned marketing plans
I'll help identify, create and position your brand, and author a compelling, authentic story that builds brand loyalty and attracts influential communities.

Writing compelling online and print content, and directing marketing campaigns
I can originate voice, tone, content and cadence for multiple communications platforms. I have solid experience in Web writing, high-level sponsorship packages, email newsletters, event marketing materials, strategic partnerships, and email campaigns. I work with designers and other industry pros to create the right look, feel and navigation for marketing materials—managing high-level projects from start to finish.

Directing and marketing events
I enjoy ideating, producing and marketing offline events. I specialize in developing and implementing creative online and print campaigns to promote and bring lots of people to events.

* INDEX OF BRAND PARTNERSHIPS
During the course of my career I have developed relationships with a variety of clients, partners, and sponsors including Comcast; Wells Fargo; Land Rover; Lexus; Mercedes-Benz; SAAB; Macys; Nordstrom; SAKS; Shreve & Co; Kipling; Beaudry; JetBlue; Diageo; Bang & Olufsen; POM; The Ritz-Carlton Club and Residences; Miramax; The Plumpjack Group; Sauza Tres Generaciones; Stella Artois; SFMOMA; Virgin Atlantic; Virgin America; San Francisco Design Center; Meals on Wheels of San Francisco; Smart and Final; Infineon Raceway; Laguna-Seca; Lucasfilm; The Glide Foundation; American Heart Association; SKYY; Christian Dior; Patagonia, The North Face; Salvatore Ferragamo; Cointreau; Escada; Armani; Koret Family House; Sonoma Valley Tourism Board; and many others.
CAREER HIGHLIGHTS INCLUDE: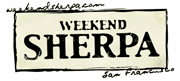 The Award-Winning Startup
WeekendSherpa.com is the award-winning lifestyle publication and email newsletter that's become the new voice of authority for outdoor explorations in Northern California and the Bay Area. Find out how I jumpstarted, developed and implemented brand, marketing, sales and publicity strategies for this online media company >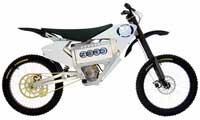 The Revolutionary Electric
Motorcycle Maker
Neal Saiki, a renowned mountain-bike designer and former NASA engineer, developed a clean-fast-light electric dirt bike—the Zero X—that utilizes lithium-ion technology for superior performance without toxicity. And there are more innovations on the way. Read the new interactive email newsletter I conceptualized and wrote as part of Zero's online marketing initiatives >


The Critically Acclaimed Tech Network
With a global audience of 1.75 million, Giga Omni Media (GigaOM) is a network of sites providing leading daily online news reads for key influencers in emerging technology. See how I led the website and online marketing campaign for NewTeeVee Live, GigaOM's first major offline event in San Francisco, featuring 'Who's who and What's new' in the online video revolution >


The Established Magazine
San Francisco magazine is an award-winning publication that's got the scoop on everything from where to shop, eat, party, and spa. Learn more about my role in transforming the magazine's two largest annual signature events into high-profile and sold-out successes > >


The Irreverent & Interactive
Online Magazine
Salon.com is a smart, irreverent award-winning online magazine covering everything from politics to technology to book and movie reviews. Get the scoop on the sold-out soiree and lively salon session that I produced for Salon, featuring Tracy Ullman, Roger Ebert, Stan Lee, Mike Figgis, and Ben Stein, with Lexus as the title sponsor >